Taranis Energy Inc.
Taranis Energy is a leading Canadian manufacturer of advanced lithium battery technology solutions. We specialize in designing and building high-performance lithium batteries and repurposing used electric vehicle batteries. Our mission is to power the world's transition to sustainable energy by providing reliable, efficient, and affordable battery solutions.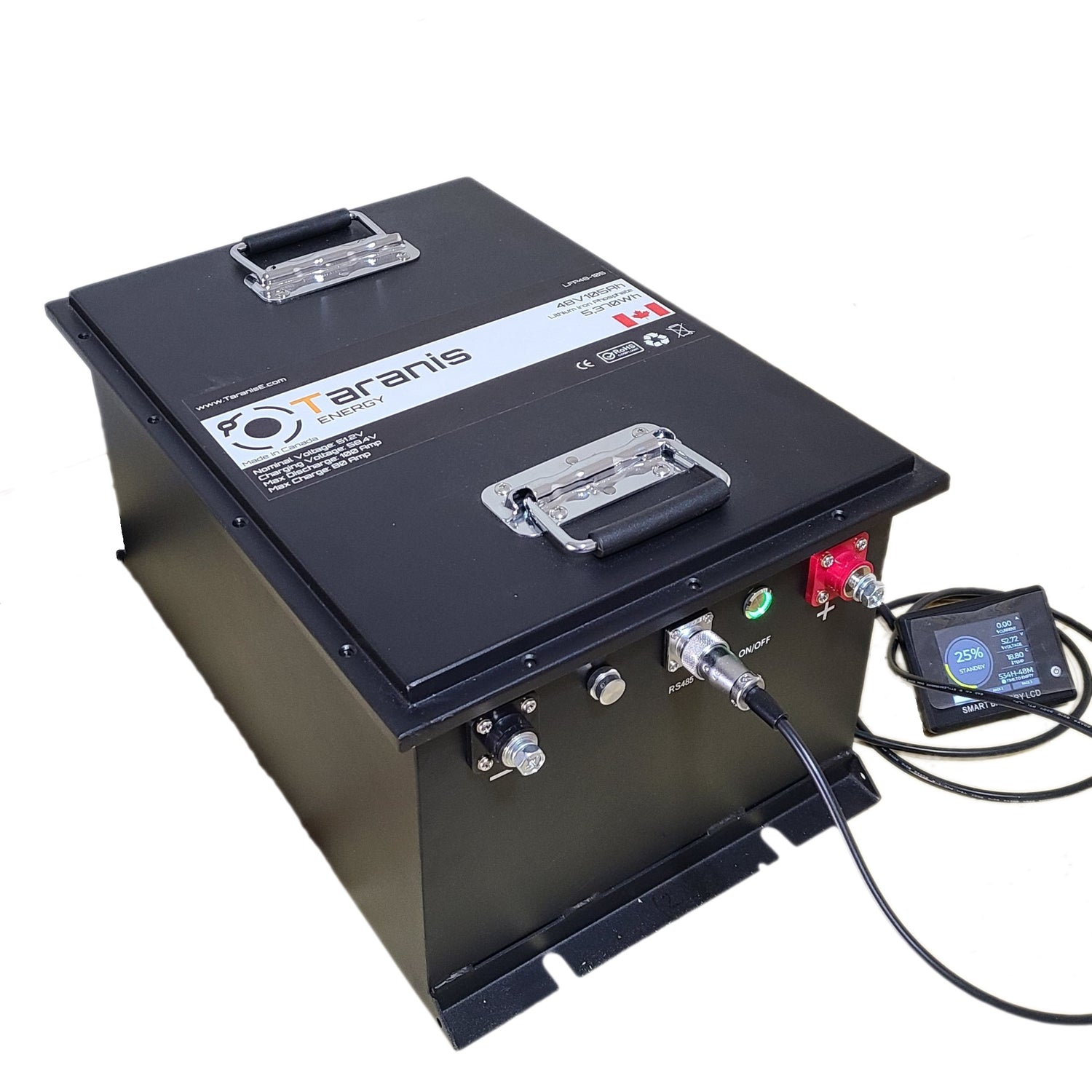 2024 Battery Update
We would like to introduce an upgrade to our 48 Volt Heavy Duty battery.
A maximum discharge of 200 Amp, an upgrade from 150 Amps. Along with a new high speed 20 Amp charger.
These batteries will be ready mid December 2023.
Click Here
Let customers speak for us